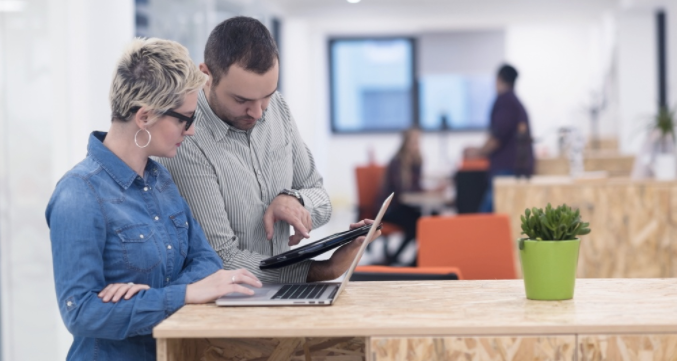 This post is brought to you by the Deloitte Center for Health Solutions
To improve health care, it often makes sense to invest in innovations that build upon existing technologies and new approaches that address the many health conditions for which there are no effective treatments. Innovations that reduce costs and morbidity are especially welcome.
While engineers and scientists continue to develop new technologies, they can run into barriers when building a case for their innovations, getting them approved, and then getting them reimbursed so that patients can benefit. Compounding this issue is commonly payment and delivery system reform, which is changing the way many providers select and use medical technologies. These challenges might be behind a decline in venture capital investment in the medtech sector.
Consider this: Medtech's share of venture capital has fallen from 13 percent in 1992 to 4 percent in 2014. Moreover, the number of medtech startups created each year is declining. If funding dries up, future innovations could be at risk.
These thoughts went through my mind a few weeks ago as I was sitting at the Cooley 10th annual conference on Medical Technology Growth in San Francisco.
A panel on incubators and accelerators discussed some of the challenges in advancing medtech innovation. The panel featured four incubators, each with different business models and funding approaches (e.g., some accept venture capital funding and others do not). Although each of the four panelists (representatives from companies including MedTech Innovator, Cedars-Sinai Accelerator powered by Techstars and StartXMed at Stanford) are somewhat different, they appear to share a common desire to nurture and foster innovators who have compelling ideas and strong scientific backgrounds, but lack experience in bringing products to market.
Dr. Fred St Goar, director and chairman of the Fogarty Institute for Innovation, spoke right before the panel. Fogarty has developed an innovation program for startups and other companies, and an education program to foster new inventors. The institute is located on the campus of a hospital, and has its own lab and engineering space. The location gives inventors an opportunity to observe physicians and medical staff and learn about their biggest clinical and non-clinical challenges. The inventors can then work with these practitioners to test their innovations in the field.
Some interesting themes for identifying promising new technologies and bringing them to market emerged from this conference.
My takeaways:
There are some remarkable technologies and interesting ideas out there, but not all of them may meet a market need. Each incubator or accelerator has a competitive approach to winnowing down the most promising ideas. Some require the innovators to show funding of their own – this helps to limit the number of technologies that later-stage investors might evaluate. Not all investment is equal. Investments from people knowledgeable about a technology's potential value, for example, might be worth much more than funds raised by family and friends.
Several incubators provide access to clinical settings where inventors can test devices and gather real-world input from clinical teams. This may be increasingly important as the health care system transitions to value-based care. New payment models create financial incentives for physicians to use products that not only meet clinical needs, but also help drive greater efficiency and improve non-clinical patient outcomes. This may be necessary but not likely sufficient to help inventors discover the value proposition from the perspective of the people who actually buy the inventions – the procurement and administrative staff.
Incubators can educate and challenge inventors to articulate the business case for their products. Inventors typically don't think about insurance coverage or reimbursement, but those factors can be critical to creating access for patients and ultimately market success. Entrepreneurs often struggle to understand the reimbursement pathway for their products, as well as the hurdles to getting payment approved. This can be even more challenging as the reimbursement landscape shifts and payers place greater emphasis on new reimbursement arrangements that hinge on demonstrating value.
Incubators, venture capital firms, and accelerators might decide to financially partner with some inventors once their technologies develop. This can be an interesting way for large, established companies to develop a pipeline of new products and other offerings.
The Center for Health Solutions is working on a research project with The Advanced Medical Technology Association (AdvaMed) that will look into how medtech companies can better partner with early-stage innovators. In recent years, many medtech companies have turned to mergers and acquisition to build growth and scale in response to an increasingly competitive marketplace. But there will likely be fewer innovators for medtech companies to acquire in the future if start-ups continue to face hurdles, and if investor interest continues to decline.
The challenge we are trying to address in our research is understanding why many larger companies are only investing in late-stage companies. How do we bridge the gap between early stage and large company investment? Some of the specific ideas we are exploring are whether to get the larger companies to invest earlier through different types of partnerships, or push innovation far enough along so there is a pipeline for larger companies. We would also like to determine whether incubators are financing companies up to the point that larger established companies would decide to invest. Medical technology companies may want to consider adapting the "build-to-buy" model, which has been successful for many pharmaceutical companies, versus the old "build-and-grow" a company.
Our hypothesis is that larger, established medtech companies have the opportunity to bring novel innovation to market through partnerships and alliances with these organizations. Participation with incubators seems to be one promising approach. It leverages the creativity of startups and mixes in the expertise and experience for what it takes to successfully bring products to market. Picking good incubators and accelerators is likely key as they are equipped to accelerate the path to access. Other companies may learn from these incubators about models they can adopt themselves to foster innovation.
---
About the author
Sarah is the managing director of the Center for Health Solutions, part of Deloitte LLP's Life Sciences & Health Care practice. As the leader of the Center, she drives the research agenda to inform stakeholders across the health care landscape about key trends and issues facing the industry. Sarah has more than 13 years of government experience and has deep experience in public policy, with a focus on Medicare payment policy.