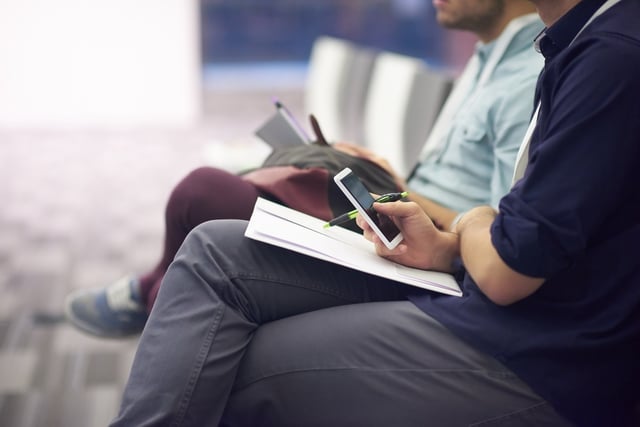 The MedTech Conference (formerly AdvaMed 2017) will be held at the San Jose McEnery Convention Center on September 25-27, 2017. This is the global summit for medical technology industry leaders, and is the largest gathering of medical technology professionals in North America. This conference will bring representatives from over 1,000 companies in the industry for business development, innovative technology presentations, and an opportunity to network with policymakers, business executives and industry leaders.
The 2016 Conference
Advamed 2016: The MedTech Conference was held in Minneapolis, Minnesota on October 17-19, 2016. Memorable moments from this conference include a plenary session from Omar Ishrak, Chairman & CEO of Medtronic, and John H. Noseworthy, M.D., President & CEO of Mayo Clinic, discussing the fast pace of change in American health care; Adient Medical, SafeHeal, Green Sun Medical and Catalia Health competing in The MedTech Innovator Finals, and more. Highlight numbers from the 2016 conference include:
Over 2,650 attendees
Over 1,200 partnering meetings
107 exhibitors
Attendees from over 1,000 companies with 27 countries represented
The 2017 MedTech Conference
The MedTech Conference hosts more than 2,500 attendees spanning a variety of sectors, titles and functions. There's something for everyone at this conference, from panel sessions to business development programming to innovative medical technology companies presenting their latest products to attendees that span the globe.
Event highlights include:
An opportunity to hear unplugged commentaries and insights from top CEOs in medtech during the CEOs Unplugged. Last years conference featured CEOs from ResMed, Smiths Medical, and Medtronic!
Participating in an exclusive presentation of the FDA's Center for Devices and Radiological Health featuring Jeff Shuren, M.D., J.D., and Director of CRDH at the CRDH Town Hall.
Hearing from featured plenary speakers about their experiences and commitment to improving the medtech industry.
Witnessing the four MedTech Innovator finalists compete in a plenary session on September 26 to become the winner of $250,000 in prizes.
As Patrick Sislian, Co-Founder and CEO of Deton Corporation explained, The MedTech Conference is, "a must attend conference for any serious emerging company in the medtech space. It condenses months of networking with high-value contacts into a few days."
Registration and Booking a Room
Visit themedtechconference.com to learn more about registration rates for The MedTech Conference. Register by July 7 to receive early-bird rates (with discounts of up to $600)! In addition, a block of rooms has been reserved for all attendees at reduced rates in three local hotels:
Marriott San Jose
Westin San Jose
Fairmont San Jose
The reduced rates range from $235-$239 per night. Be sure to book your housing for the conference ASAP, as housing sells out very early.
Explore San Jose
The San Jose McEnery Convention Center is located in the heart of downtown San Jose. There is an endless lists of activities for every attendee:
Dining: The culinary scene is diverse and exciting- featuring a variety of international and locally-sourced restaurants! You can start your day with a crêpe or a donut, and end while dining on local seafood or Mexican cuisine. Don't forget to sample the world-class wine!
Arts & Entertainment: Visit History Park, check out the spooky Winchester Mystery House or stroll around the SoFA arts & entertainment district to enjoy local art and music.
Technology & Local Sites: Explore the Tech Museum of Innovation or visit the Tesla showroom to experience Silicon Valley's tech scene. Don't miss the country's largest Municipal Rose Garden or the San Pedro Square Market!