October 6, 2017 note: our 2017 quiz is now closed. Stay tuned for a 2018 quiz!
From people who come decked out with mobile hotspots, multiple iPads and solar-powered chargers; to those who just need a notebook and a pen, there's one of every kind at conferences! And, with so many things going on at once, there's always content and programming that is best suited for certain attendees.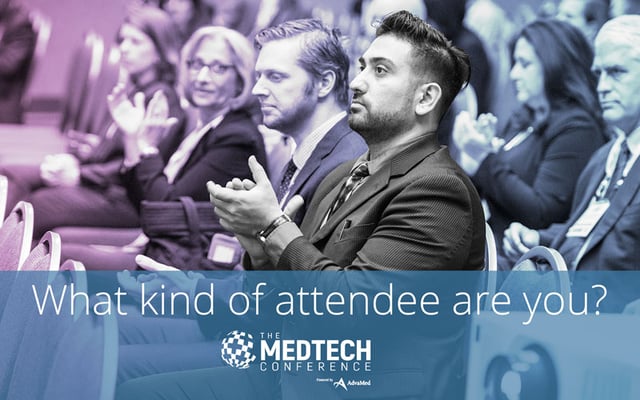 With that in mind, we've develop a quiz for would-be attendees of The MedTech Conference to find out what attendee type is most suited for them:
For each type, we've identified key elements from our agenda that fit each type best based on the outcome of the quiz.
Ready to find out what kind of attendee you are? Take our quiz and report back in the comments!