Less than one week until we kick off the conference in San Jose - time to familiarize yourself with all of our programming! This year our Innovation Pavilion is home to five sessions hosted by Johnson & Johnson Innovation, JLABS, which will help you reach your medical device goals, teach you how to think outside the laboratory, and much more.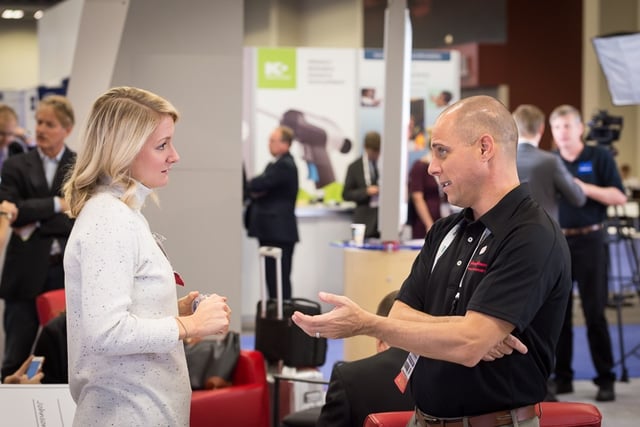 Here's a run down of the sessions:
Session 1: Meet with Johnson & Johnson Medical
Are you interested in learning about how Johnson & Johnson can help you reach your medical device goals? During the first session at the Innovation Pavilion, VP of Venture Investments, Renee Compton Ryan, will teach you how to address costs and improve patient outcomes.
Session 2: Lessons in Herding Cats: Business Development for Medical Device Companies
Do you want to know when it's the right time for a strategic partnership? Attend Session 2 to learn fundamental business development skills from Lesley Stolz, Ph.D. aimed to help you successfully evaluate and manage strategic alliances and other potential growth opportunities.
Session 3: Perfecting Partnerships
A panel of medtech investors and business development professionals will discuss their approaches to partnering in medtech. It is becoming increasingly important to engage early in the process in today's business climate. Learn both how to adapt your business strategy and how are investors adapting for long-term success.
Session 4: Think Outside the Lab
Dr. Billy Cohn, the current Professor of Cardiothoracic Transplantation & Circulatory Support Baylor College of Medicine, will be leading Think Outside the Lab. A top innovator in his field, Dr. Cohn invented one of the first commercially available self-retaining coronary stabilizers for performing off-pump beating heart coronary artery bypass. This session is a great opportunity to recognize that innovation is all around you!
Session 5: Sell Your Science: Best Practices for Developing an Effective Non-Confidential Pitch Deck
Join Tom Luby, Ph.D., to learn the tricks of the trade in preparing a non-confidential deck and executive summary. We know it can be tricky to communicate the full potential of your discoveries, but this session will give you the tools needed to increase your chances of successful fundraising.
Visit this page for timing details and more information on the sessions featured at the Innovation Pavilion.