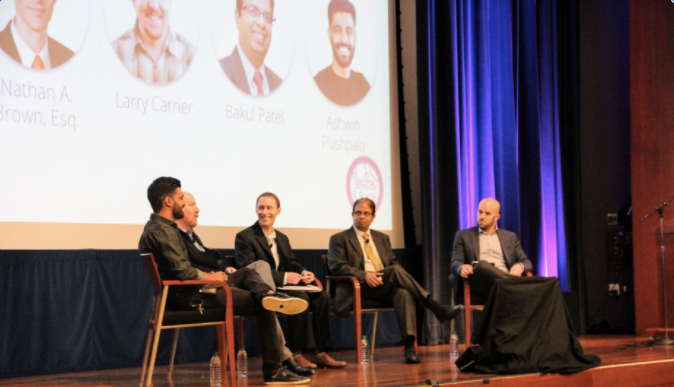 Following a conversation that touched heavily upon the need for better FDA regulation for digital health technologies was our regulatory panel session: Regulating at the Speed of Innovation - FDA Pre-Check for Software Development.
This panel featured:
Bakul Patel started the panel session with a look into the current digital health objectives of the Center for Devices and Radiological Health (CDRH) and the opportunities available for organizations to get involved with developing a new digital health paradigm within CDRH.
According to Patel, the new CDRH objectives are:
Enabled patient-centered public health as digitization touches every aspect of health care;

Foster trust in innovative technologies as an enabler of a new health care paradigm; and

Partner with digital stakeholders to be "digital-future ready."
The three opportunities FDA is now looking to explore and get feedback on are:
FDA Pre-Check Program (think TSA Pre-Check)

A Regulatory Development Kit (a regulatory tool for guiding development)

FDA Learn platform (a place to go and get regulatory answers)
After announcing the opportunities FDA is considering and looking for feedback on, the remaining panelists stepped in to give their feedback, thoughts, and concerns about the FDA Pre-Check Program. Patel stressed that these are all just ideas in conception, and that the feedback heard would help in potentially develop a roadmap for the FDA Pre-Check Program.
The big question panelists explored was what the Pre-Check program would be based on; is it based on the "trust" of a company? Or is Pre-Check based on the "trust" of a device? And whichever way it goes, is it fair to be based on "trust" when we are trying to encourage innovation in digital health from emerging (unknown, not yet "trusted") companies?
The panelists also explored the notion that the Pre-Check program could be considered a "disruptive program" to companies that are very much set in their ways. The panel agreed; however, that this would be a good thing for the industry.
The panel wrapped up by exploring the need to include patients from the beginning to not only ensure the success of the Pre-Check program, but also to leverage the opportunity for good PR. Overall, it was a great conversation full of valuable feedback and a unique look into the future of digital health regulation.
---
Read on to continue The Digital MedTech Conference Recap:
Next: What it takes to succeed as a digital health startup today
Previous: When is the future of health care? Now.