With only a week or two left before The MedTech Conference is underway, it's time to start planning your time in San Jose. Don't show up to the airport without a plan of what you'd like to cover during your stay in Silicon Valley! From coffee and food to day trips and more, we've got you covered.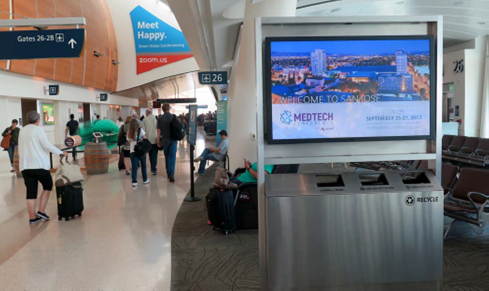 Coffee Shops
Located right around the corner from the San Jose Convention Center is a Bay Area original and coffee necessity, Philz Coffee. Grab one of their delicious signature Mint Mojito iced coffees or one of their freshly brewed blends and head on over to your morning seminar!
B2, located conveniently near the Convention Center, is another San Jose favorite among locals. Swing by, grab a latte and explore downtown San Jose.
Restaurants
Walk down Santa Clara Street and the surrounding area of downtown and the options are endless! Experience Il Fornaio's Italian fare during your stay or Firehouse No. 1 Gastropub's American comfort food and craft cocktails.
Santana Row, a quick drive from the Convention Center, offers even more options with over 50 different restaurants and bars as well as a variety of shopping options. With everything from Mexican food at El Jardín and sushi at Ozumo to seasonal California cuisine at Village California Bistro and Wine Bar, you can't go wrong!
If you are looking for a quick bite during the day, visit Ike's Love and Sandwiches. This California favorite is the perfect spot to grab delicious sandwiches that will keep you full throughout the day. Make sure you try some of their Bay Area classic Dutch crunch bread or San Francisco's famous sourdough!
Bars and Nightlife
Not tired after the conference? San Jose has something to offer for everyone. Visit 55 South for some post-Conference drinks or O'Flaherty's Irish Pub for a beer and some Monday night football, both named in the 10 best bars in downtown San Jose.
Fitness
Head towards the trails right outside the Convention Center to get some fresh air and log those steps! If workout classes are more your thing, San Jose offers a variety of options ranging from Barre3 and circuit training at Orangetheory to hot yoga and sculpting at CorePower Yoga, all located in the surrounding area of the Convention Center.
Day trips
San Francisco
Drive or take BART up north to San Francisco for the day! The best way to see the city is by hopping on and off of public transportation and the infamous cable cars. A few must sees in the city: the Golden Gate Bridge, Lombard Street, Union Square, and the Embarcadero. Explore the Mission district to take in the beautiful murals and grab "America's Best Burrito" at La Taqueria. Head over to Ocean Beach and the Sunset District for a breath of fresh air and a hike at Lands End. Finish your night off in North Beach and enjoy dinner at Original Joe's, named on the 25 Classic Restaurants Ever San Francisco Must Try.
Wine country
Another Bay Area must-visit is the wine country. With hundreds of different wineries, there is something for everyone to enjoy. After a day of wine tasting, head over to downtown Sonoma or Napa and enjoy dinner at The Girl and The Fig and The French Laundry.