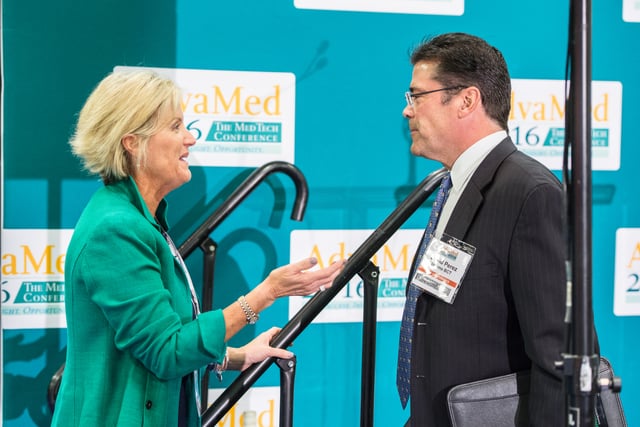 What are your business goals for this year? Identifying more revenue channels? Establishing additional partnerships? Securing investment? Recruiting top job candidates?
Medical technology professionals show up every year with a multitude of goals they would like to accomplish - and that's why we developed the ultimate guide to plan your experience at The MedTech Conference.
In the guide, we have identified 20 things you can do between now and September 25 to optimize your conference attendance. They're broken down by month in the guide, but here's another way to think about your conference prep:
Plan Your Schedule:

review our program preview when we unveil it next month, and download our conference app (available in August) to your phone to make sure you don't miss a thing onsite by building out your custom schedule.
Leverage Our Tools:

be on the lookout for webinars, the launch of our

MedTech Connect networking tool

, and other helpful tools that will go live over the next few months.
Final Prep:

don't forget all of the little things that drive business forward -- like business cards, marketing materials, mobile chargers and of course, comfortable shoes!
Want more ideas? Plan your experience at The MedTech Conference here.
Did we miss something? We'd love to hear suggestions (fun or serious) about how you plan to get the most out of your experience at The MedTech Conference in the comments below!