We have had the pleasure of holding The MedTech Conference in a number of cities across the country, including Minneapolis, San Diego, Chicago, Boston and Washington, D.C. Each year, we plan a few local events leading up to the conference to help build connections amongst the community and ensure that our annual event reflects the "flavor" of the surrounding area.
This year, we kicked things off with The Digital MedTech Conference in March, and now we're thrilled to announce our first MedTech Meetup of the year, which we'll hold at Varian Medical Systems on May 31.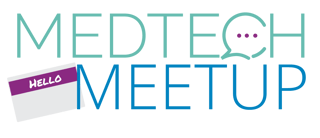 Special guests:

Our host: Dow Wilson, President and CEO, Varian Medical Systems
Our speaker: Don May, Executive Vice President, Payment and Healthcare Delivery, AdvaMed
Our conference representative: Tonya Steiner, Director, The MedTech Conference
We'll kick things off with networking, then enjoy An Update From Washington session from Don May, touching on topics like:
What's happening with the user fee agreement
Medical device tax
Current status of the Affordable Care Act
Bridging the gap between FDA approval and Medicare coverage and reimbursement
The event will conclude with an hour of netwoking and enjoying cocktails and refreshments. Best of all? It's free!
If you'll be in the Palo Alto area on May 31, please join us for the MedTech Meetup -- you can RSVP here.