Every day, innovative medical technologies make a positive difference in the lives of patients worldwide, but serious barriers often keep the world's most economically challenged populations from ever seeing those technologies or their benefits. That is why The MedTech Conference added a new Innovations in Global Health Program, aimed at identifying ways to accelerate innovation and support the deployment of affordable and appropriate medical technologies in the developing world. As part of that program, TEAMFund and MedTech Innovator teamed up to present the Global Health Innovator Award to an innovative startup addressing global health needs: Shift Labs.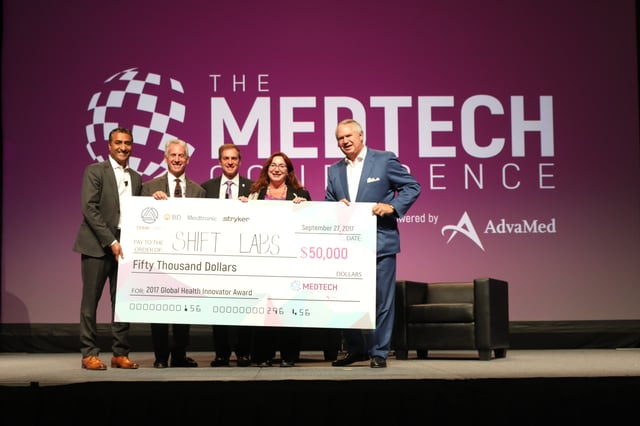 Shift Labs developed DripAssist – a fast, accurate Infusion Rate Monitor that easily clips onto any gravity drip set to continuously monitor flow rate and volume when administering IV medications. As the winner of the Global Health Innovator Award, Shift Labs will receive $50,000 to help them bring their Infusion Rate Monitor to the men, women and children in developing nations.
Technologies like DripAssist can have a significant impact for the billions of people worldwide living in low resource environments - those without ready access to affordable health services, medical staff, supplies or equipment.
With continued investment and an ongoing dialogue on the challenges, successes and lessons learned as we relentlessly work to deploy medical technology solutions, we can prevent millions of deaths and help to alleviate the burden of diseases and chronic conditions in developing countries. Learn more about Shift Labs here.