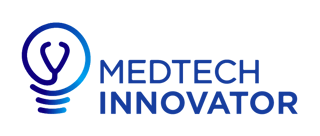 MedTech Innovator is one of our attendees' favorite parts of The MedTech Conference -- and for good reason! We showcase small and emerging growth companies that are on the cutting edge of medical technology, helping to drive their business forward and propel growth.
This year, our company presentations (previously known as the Innovation Showcase) will be the MedTech Innovator Showcase, a new level of exciting collaboration with the MedTech Innovator team!
What this means:
50 startups (read all about them here on the MedTech Innovator website) will present in Showcases on a stage within our exhibit hall at The MedTech Conference
Those 50 companies, plus 50 more, (the MedTech Innovator 100) will participate in the AdvaMed Accel Leadership Seminar on the first day of the conference
20 of the Showcase companies (stay tuned for which ones) will participate in the MedTech Innovator accelerator program, and four semi-finalists will present their technology on the plenary stage at the conference to vye for $500,000 in cash and prizes!
Today we announced the 50 companies that will be presenting in the MedTech Innovator Showcase -- ranging from a platform for diagnosing and treating brain disorders, to a specialized tape designed for fragile skin to a virtual reality training tool.
These companies, and these technologies are truly the future of health - and you get to see all of them in action at The MedTech Conference this September in San Jose!
For more information, view the press release here.