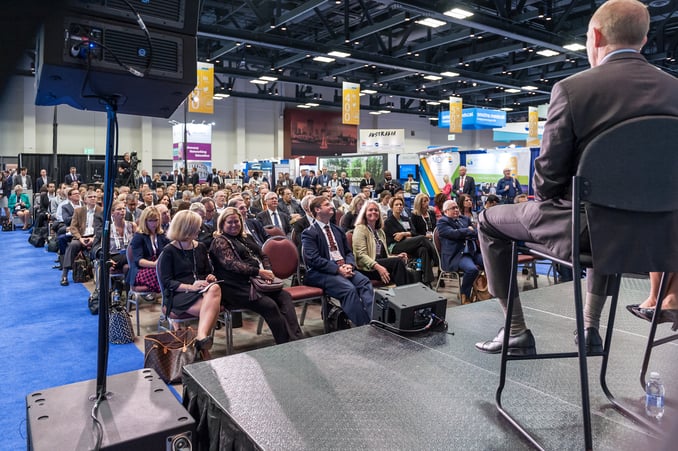 Each year, our goal is to develop an A+ lineup of conference programming that is cutting-edge, informative and impactful. In the past, we've featured a number of panel tracks based on industry sector. This year, we've revised our approach, and each session at The MedTech Conference will fall under one (or more) of our four program pillars:
1) Getting to Yes - Running the Decision Maker Gauntlet
2) Navigating the Rules of the Road - Marketplace Compliance
3) Industry Outlook & Insights
4) MedTech (R)evolution
Each program pillar will feature a variety of content:
Super Sessions

CEOs Unplugged Sessions

60-75 Minute Sessions

Meetups
Here's a brief description of each pillar (we dive a bit deeper on this page):
Getting to the Yes -- Running the Decision Maker Gauntlet:
In these sessions, attendees will learn about the latest regulatory, payment, and health care delivery developments and gain expert insight into how to communicate value effectively and develop the data necessary to meet the evidence expectations of key decision makers.
Navigating the Rules of the Road --Market Compliance:
These sessions will help attendees to stay current on the latest developments in marketplace compliance and learn from experts about minimizing risks and how to develop and incorporate effective compliance practices.
Industry Outlook and Insights:
These sessions will feature market experts, government officials, and company executives who will share insights on the outlook for the global medical technology industry and best practices for ensuring success in a complex, changing marketplace.
MedTech (R)evolution:
In these sessions, senior business leaders and technology experts will share information and essential perspectives on these trends and the best practices that can help companies stay competitive at the leading edges of the global medtech market.
Read more about each program pillar for The MedTech Conference >>
We'll be unveiling much more detail about the content that will fall under each pillar later this month in our program preview -- stay tuned and be sure you're on our mailing list to get a first look (sign up on the right side of our blog). See you in San Jose!