Our team has been working hard to finalize details for The MedTech Conference in San Jose, and we are excited to announce that our interactive conference agenda is live.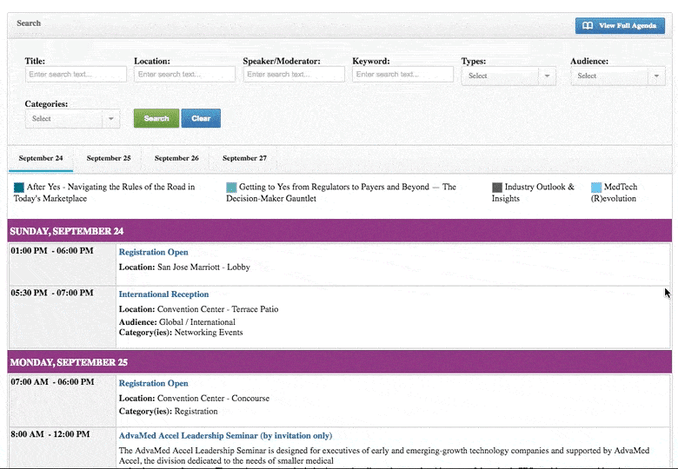 The agenda includes new information on plenary sessions, panel sessions, speakers, and more. You'll see that we've consolidated our 13 tracks into four pillars covering all facets of the medtech landscape in an effort to streamline our programming, but don't worry - you can still easily find the content best suited to you by sorting the agenda by one of our 16 audience types in the top right corner.
We are also expanding the conference programming to include sessions on global health, digital medtech, and more.
This year's speakers include both returning favorites and new faces, all of whom will offer their unique insight on hot topics in medtech. Here are a few of the officials and experts you'll hear from in September:
Omar Ishrak

, Chairman and Chief Executive Officer, Medtronic

Tim Ring

, President & CEO, C.R. Bard

Minister Zhu Hong

, Minister for Commercial Affairs, Embassy of the People's Republic of China

Jeff Shuren

, MD, JD, Director, FDA CDRH
We are also very pleased to share that Regina E. Dugan, Vice President of Engineering, Building 8, Facebook will be taking the plenary stage on Tuesday at The MedTech Conference. With her background in leading innovative organizations including Facebook, Google, Motorola Mobility and the Defense Advanced Research Projects Agency (DARPA) to develop breakthrough products that shape the world we live in, Regina E. Dugan's insights are especially relevant as the medtech industry focuses on the intersection of innovative technologies and health care for the future.
With only a few more days before Friday's early bird registration deadline, time is running out to register and save up to $600! Registration forms must be received (or postmarked if mailed) by Friday, July 7 in order to qualify for the early rate, and you can also register here.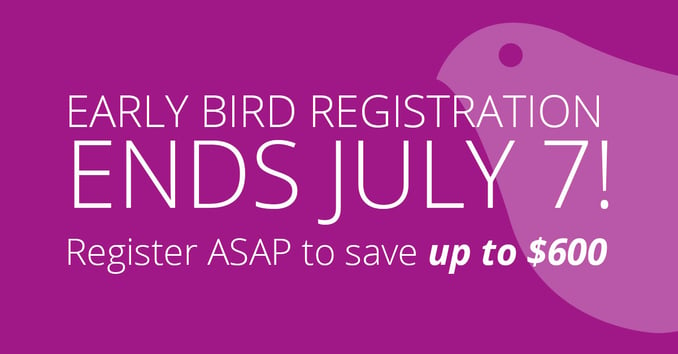 We hope to see you in San Jose!